Barry Franklin
Co-Founder
Before co-founding Sechel Ventures Partners LLC, Barry Franklin was a VP at a Silicon Valley software company. He is an investor and advisor for DataSimply and Impellia. Barry believes that education and lifelong learning are paramount. Barry met his wife at Carnegie Mellon University and they have two beautiful daughters. He also volunteers for various committees at his kids' high school.
Seth Restaino
Co-Founder
Seth Restaino has devoted the past 20 years of his professional career to software consulting and educational web publishing, and runs production and engineering for Sechel Ventures, which he co-owns with Barry.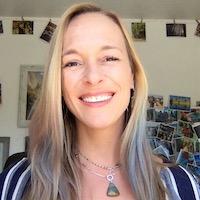 Jocelyn Blore
Chief Content Strategist
Jocelyn Blore is the chief content officer of Sechel Ventures and the co-author of the Women Breaking Barriers series. She graduated summa cum laude from UC Berkeley and traveled the world for five years. She also worked as an addiction specialist for two years in San Francisco. She's interested in how culture shapes individuals and systems within societies—one of the many themes she writes about in her blog, Blore's Razor (Instagram: @bloresrazor). She has served as managing editor for several healthcare websites since 2015.
Bernd Geels
Writer
Bernd Geels is a Berlin, Germany-based freelance writer and artist. He holds an undergraduate degree in atmospheric science and two graduate degrees. He completed his most recent graduate degree in international environmental studies at the Monterey Institute of International Studies in 2011. He is interested in healthcare, climate change, marine conservation, indigenous science, and refugee issues. You can reach him directly at [email protected]
Cevia Yellin
Writer
Cevia Yellin is a freelance writer based in Eugene, Oregon. She studied English and French literature as an undergraduate. After serving two years as an AmeriCorps volunteer, she earned her master of arts in teaching English to speakers of other languages. Cevia's travels and experiences working with students of diverse linguistic and cultural backgrounds have contributed to her interest in the forces that shape identity. She grew up on the edge of Philadelphia, where her mom still lives in her childhood home.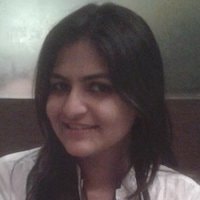 Farheen Gani
Writer
Farheen Gani is a freelance writer, marketer, and researcher. She writes about technology, education, and marketing. Her work has appeared on websites such as Tech in Asia and Foundr, as well as top SaaS blogs such as Zapier and InVision. You can connect with her on LinkedIn and Twitter (@FarheenGani).
Kimmy Gustafson
Writer
Kimmy Gustafson is a freelance writer and researcher with a passion for sharing stories of bravery. Her love for world-traveling began when her family moved to Spain when she was six and since then, she has lived overseas extensively, visited six continents, and traveled to over 25 countries. She is fluent in Spanish and conversational in French. When not writing or parenting she can be found kiteboarding, hiking, or cooking.
Matt Zbrog
Writer
Matt Zbrog is a writer and freelancer who has been living abroad since 2016. His nonfiction has been published by Euromaidan Press, Cirrus Gallery, and Our Thursday. Both his writing and his experience abroad are shaped by seeking out alternative lifestyles and counterculture movements, especially in developing nations. You can follow his travels through Eastern Europe and Central Asia on Instagram at @weirdviewmirror. He's recently finished his second novel, and is in no hurry to publish it.
Nathan Stevens
Writer
Nathan Stevens is a reporter, musician, and native Texan living in Austin. He received his degree in journalism from the University of Oregon and has worked in broadcast for over a decade. His website, the2010s.net, is a collection and retrospective of the best music of the 21st century.
Nina Chamlou
Writer
Nina Chamlou is an avid writer and multimedia content creator from Portland, OR. She writes about aviation, travel, business, technology, healthcare, and education. You can find her floating around the Pacific Northwest in diners and coffee shops, studying the locale from behind her MacBook.
Rachel Drummond
Writer
Rachel Drummond is a freelance writer, educator, and yogini from Oregon. She's taught English to international university students in the United States and Japan for more than a decade and has a master's degree in education from the University of Oregon. Rachel writes about meditation, yoga, coaching, and more on her blog (Instagram: @racheldrummondyoga).
Sandra Smith
Writer
Sandra Smith worked as a bookkeeper and secretary for a small air-conditioning contractor. She eventually became a CPA and started her own practice specializing in small business taxes and accounting. After retiring from business, she began writing articles for newspapers, magazines, and websites. She also authored four books. Sandra makes her home in the mountains with a rescue dog that naps on her lap as she writes.
Willow Dawn Becker
Writer
Willow is a blogger, parent, former educator and regular contributor to www.forensicscolleges.com. When she's not writing about forensic science, you'll find her blogging about education online, or enjoying the beauty of Oregon.